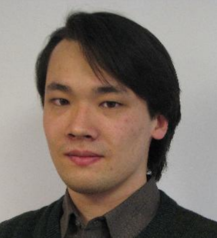 Glenn K. Lockwood, Ph.D.
San Diego Supercomputer Center
User Services Group
9500 Gilman Dr. #0505
La Jolla, CA 92093-0505
glock
at
sdsc
dot
edu
---
As of July 11, 2014, I no longer work at the San Diego Supercomputer Center. This site remains here for reference, but please be aware that it is no longer being updated. I am maintaining a permanent, personal mirror in preparation of my SDSC site deactivating.
I used to be a user services consultant at the San Diego Supercomputer Center and provided all manner of support to users of its high performance computing resources provided through NSF's XSEDE program. My scientific background is materials science, and I have specific expertise in silica, water-mineral interfaces, and molecular dynamics simulations. Supercomputing was a hobby-turned-profession for me, and although my interests in the field are broad, they all converge on understanding the demands for and uses of cyberinfrastructure to make supercomputing less obtuse and more accessible to researchers and the public. More information is available on my LinkedIn profile.
This site contains various notes I had taken that may be relevant to a broad audience. I should emphasize that the contents of this site do not reflect the advice or endorsement of the San Diego Supercomputer Center, and all files, guides, and notes are my own and are wholly unsupported by SDSC. If you are looking for official support or help, see the SDSC User Guides or contact help@xsede.org.
---
Technical/High Performance Computing
User Guides
General Guides
Data-Intensive Computing
Application Install Guides
Miscellaneous
Hardware
Software
Many of these files are now hosted on my GitHub repository.
Links
---
Miscellaneous
SDSC
Personal